CAREERS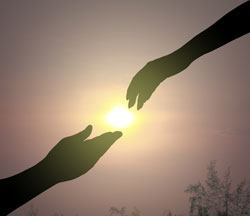 Join us in transforming peoples' lives and their communities! Helpin Hands, Inc. is a one-of-a-kind human services company offering services for people with intellectual and developmental disabilities, home care, as well as education, vocational training, and job placement for people of all ages and skill levels. Right now, we have an exciting opportunity for you to join our team. Are you passionate about helping others? Don't miss this opportunity to find career success and fulfillment while you help people reach their highest level of independence! Apply today!
Fill out application and return to:
Helpin' Hands, Inc.
359 East Main Street
Hindman, KY 41822
Dara Conley, Executive Director
Phone: (606) 785-1148
Fax: (800) 426-9098
Email: daraconley@gmail.com
Helpin Hands, Inc. is an Equal Opportunity Employer. Helpin Hands, Inc. does not discriminate against any person on the basis of gender, race, color, national origin, religion, disability, age, veteran status, gender identity or sexual orientation in admission, treatment, or participation in its programs, services and activities, or in employment, or on the basis of gender in its health programs and activities.